Knowledge to Action
Hifth with Understanding Series
[Part 1 | Part 2]
"Had we sent down this Qur'an on a mountain, verily it would have seen it humble itself and cleave asunder for fear of Allah. Such are the similitudes which We propound to men that they may reflect" [Surah Hashr, 21]!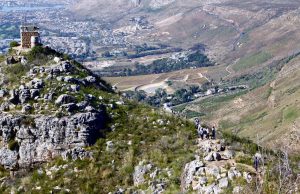 Just imagine if the Qur'an would have caused such a colossal creation like a mountain to tremble and crumble, what kind of a greater impact should it have on the mere soul of a human?
After spending a portion of my life in the company of this noble book and committing it to memory Alhamdulillah, I realised that my duty of protecting these noble words went beyond just its recitation. Allah (swt) commands us to reflect and ponder, but how could I have reflected when I did not have the tool of understanding it. 
Indeed, this Qur'an was sent down as a gift and faultless manual for all of mankind! Its primary purpose to educate and inform us about our religion. Its words were meant to impact and diffuse into our daily lives by means of action. Yet we go through life day by day headless and unconscious of the messages and teachings of the Qur'an. Are we not worried about our response to our Lord on that day when we will be asked about this great gift and responsibility? Or is it just that we are too busy in the hustle and bustle of everyday living to even take a step back and ponder about our greater responsibility on this earth. Once I had this epiphany realization, I began to ponder on how this Qur'an had penetrated and affected me after all these years.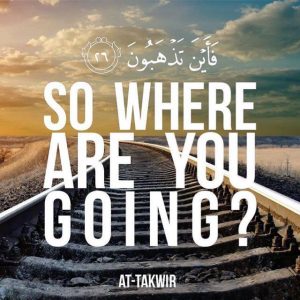 I for one had its verses and ayat at the tip of my tongue yet in reality I was not able to link this wisdom and knowledge to my daily life. I couldn't understand, comprehend, implement or even apply it to my everyday living. After taking a few small steps towards trying to learn Qur'anic Arabic, Allah (swt) by His infinite grace and mercy gifted and chose for me to study at Zahraa Institute. As Allah (swt) says 'If you come to Me walking, I will come to you running'. And that is exactly what happened to me, Alhamdulillah. And so I set sail on my life-altering voyage at Zahraa Institute – a journey through Qur'an – a journey to Allah (swt)!  
This precious gift is beyond my wildest dreams.
Some days I am still in awe and disbelief as to how fortunate I am. How Allah has chosen to bless me in this way – a year that is a true favour from Allah (swt). Alhamdulillah!  Being at Zahraa has surpassed my expectations already and we haven't even hit the halfway mark. This year so far has brought on a personal metamorphic change of inner peace and tranquillity. It has opened my heart in ways I could have never imagined, to feel such a spiritual satisfaction that cannot even be described in the slightest way possible. Alhamdulillah. With regard to my personal recitation, a different pleasure and yearning for more knowledge has already been added – Alhamdulillah. It is a feeling of utter euphoria when you understand what Your Rabb is talking to you about. And this feeling extends when your salah becomes more meaningful, as a true means of communication with your Rabb! 
I find that being able to understand the Qur'an has not only led me to have a deeper love for it; it has also helped me to develop a far greater love for Allah and a new-found appreciation for His perfect creations. It also creates a love for the Prophet (ص) for all the hardships he (ص) endured for this deen and ummah. When described by Ayesha (ra) she said that Nabi (ص) was a 'walking Qur'an'. He (ص) was Qur'an in action. May we strive to live up to his (ص) perfect example of living the Qur'an. By studying Qur'an, one also starts fearing jahannam and having the absolute longing for jannah. May we all meet there, Insha'Allah. One starts loving the ways of the muttaqoon (the pious) and despising the ways of the mushriqoon (the idol worshippers). 
Praise and thanks is to Allah (swt) for this opportunity and for the amazing teachers I have been blessed with. May Allah (swt) reward them all for their sacrifices, always encompass them with the blessedness of His every attribute, and grant them jannatul firdos. Their zeal and utmost love for Qur'an overflows and it's truly difficult to not absorb this energy. Alhamdulillah. A wonderful environment that has to be experienced and not described. 
Studying the Qur'an 
Just as the Qur'an was a source of solace and strength to Nabi (ص) and the sahabah, we need to study it so that we can apply it to our turbulent society, individually and as an ummah. Studying at Zahraa equips you to do just that! I feel the Qur'an coming alive around me as I can already see ways of applying it daily. May Allah (swt) give me the strength to implement the Qur'an in my everyday life and may He allow us to live and feel its meaning always. May its words not be just at the tip of our tongues, but its guidance should run through our veins. May it be our means of comfort through the trials of this world. 
We surely don't want to go through life in the company of the Qur'an and not attain its full benefit. JazakAllah to Zahraa Institute for aiding me in trying to achieve this. I make du'a that this institute grows from strength to strength and that we all will always be of the ahluh Qur'an. I make du'a that Allah (swt) helps me to use this opportunity, this gift to the fullest.  May Allah (swt) accept all our efforts and may this Qur'an be a means of us getting closer to Allah (swt). May it be our companion in both worlds and a means of our entry into jannah. 
This is just the beginning of my journey through Qur'an. I cannot wait to see what this journey has in store. May we realise as a society that the true purpose of this Qur'an is that we read with the intention to understand and then obey to attain guidance, Insha'Allah.  
Ameen. 
By Luthfiya Meer