What kind of legacy would you like to leave?
The making of 500 sandwiches every Thursday morning at Zahraa Institute forms part of the schedule for our first year students. Our mission is to promote Islam as a complete way of being and we believe that engaged citizenship is an essential element thereof.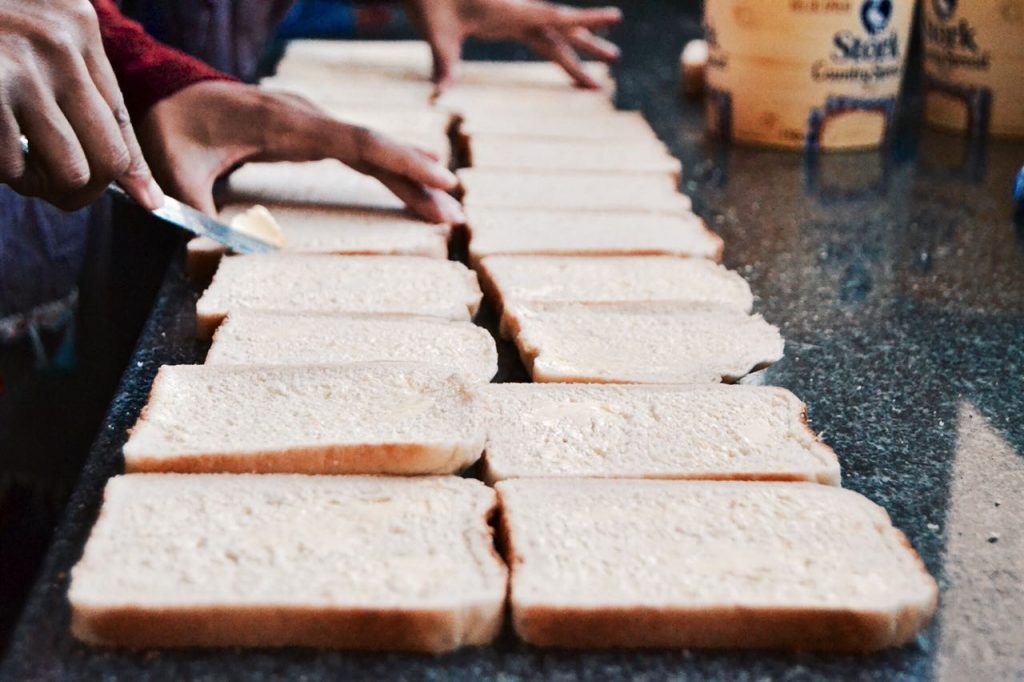 Each week, students arrive before their classes begin to prepare hundreds of sandwiches with a variety of toppings. Donations are collected to cover the cost of the loaves of bread, sandwich toppings and wrappings. The resulting sandwiches and sometimes even with the addition of fruit find their way to scholars at Blomvlei and Athwood Primary schools in Hanover Park. It is heartwarming to know that our small Bread & Beyond initiative forms part of a greater feeding scheme facilitated by a local community member. Extra sandwiches, bread or toppings are donated to madrassahs, clinics and hospitals.

How can you help?
Bread & Beyond is reliant upon the du'as, time, skills and monetary support provided by our students and greater community. To find out how you can support this initiative and others, please visit our support page.
May Allah (swt) accept all efforts and du'as. Ameen.